Adventures by Disney
Walt Disney Parks and Resorts
In 1955, Walt Disney introduced a new form of family entertainment to the world — the theme park — taking guests on adventures into stories of fantasy and discovery. In 2005, Walt Disney Parks and Resorts launched an entirely new kind of family-vacation concept: Adventures by Disney. These guided group vacations take families to some of the most sought-after destinations in the world, delivering unmatched guest service by Disney-trained adventure guides and local experts, uncompromising attention to detail, and a bit of Disney magic every step of the way.
Adventures by Disney offers itineraries to some of the most beautiful places on the planet including China, Australia, South Africa, Peru, England and France, as well as North American adventures in Alaska and the Rockies. Adventures by Disney is a leader in guided group family vacation experiences, in part due to the hassle-free travel, VIP experiences and activities that enable guests to interact with world cultures in exciting new ways.
Disney Giving Back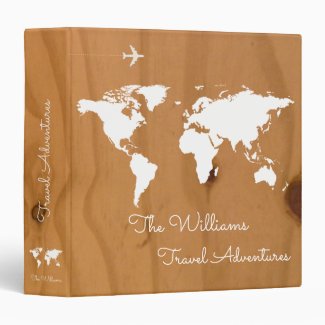 New Developments
Adventures by Disney announced its brand-new river cruising itineraries along the Danube River, located in the heart of Europe. These sailings -- in the summer of 2016, as well as two holiday themed sailings in December 2016 -- will give families the opportunity to experience iconic locations and hidden gems in eight destinations across four countries: Germany, Austria, Slovakia and Hungary.
Beginning this summer, travelers can explore the diverse destinations of Central Florida, Montana, and Washington, D.C. and Philadelphia, offering families unforgettable ways to bond and explore America.
In 2017, Adventures by Disney will embark on a new Rhine River Cruise itinerary for an unforgettable trip to experience the beauty, history and culture of four countries – France, Switzerland, Germany and the Netherlands.
Community Involvement
Adventures by Disney is committed to corporate citizenship. Disney VoluntEARS have been giving back to their communities by visiting schools and reading with students, participating in gift-wrapping projects to aid local charities, caring for trees in neighborhood parks, and organizing efforts to provide children in need with backpacks and school supplies.
Select Adventures by Disney itineraries to Southeast Asia include a visit to a school for disabled children, where Adventures by Disney donates school supplies, including drawing materials.
The Environment
Adventures by Disney offers vacations that include programming led by naturalists and experts in local ecosystems, as well as visits to wildlife conservation centers.
Adventures by Disney provides immersive Disney-guided family vacation experiences to exciting destinations throughout six continents. Families traveling with Adventures by Disney receive extraordinary service while touring unique locations around the globe. With local experts, engaging activities, ample amenities, and personal touches throughout, Adventures by Disney excites, thrills, and pleases family members of all ages.
What to Expect from Adventures by Disney
Each adventure has its own unique character that will appeal to different people. Some of our trips focus on the outdoors, with whitewater rafting, horseback riding and hiking being some of the optional activities. Other trips will explore highlights of cities, with historical tours, theater, and gourmet meals.
Trips range from 7 to 14 days in length, depending on the destination.
Accommodations are among the best each area has to offer.
The platform for all trips is the authenticity of experiencing the destination while incorporating magical Disney touches and surprises.
Destinations
Alaska: Denali National Park and Preserve, Anchorage, Kenai Peninsula
Arizona and Utah: Grand Canyon National Park, Arches National Park, Moab
Montana: Yellowstone National Park, Big Sky
Montana and Alberta, Canada: Glacier National Park, Lake Louise, Banff National Park
Nashville Long Weekend: Hermitage, Blue Bird Cafe, RCA Studio B, The Grand Old Opry
New York City Long Weekend: Broadway, Times Square, Tribeca, Harlem
San Francisco Long Weekend: Fisherman's Wharf, Napa Valley, Muir Woods, The Presidio, Angel Island
Southern California: Disney Backstage, Hollywood, Disneyland® Resort
Walt Disney World® Resort and Central Florida: Disney Backstage, Cape Canaveral, Kissimmee, Walt Disney World Resort®
Washington D.C. and Philadelphia: Philadelphia, Gettysburg and Washington D.C.
Wyoming: Jackson Hole, Yellowstone National Park, Grand Teton National Park, Brooks Lake
Winter in Wyoming: Jackson Hole, Yellowstone National Park
Amsterdam Rhine River Cruise Extension: Amsterdam
Austria, Germany, Czech Republic: Prague, Salzburg, Vienna, Bavarian Alps
Danube River Cruise: Germany, Austria, Slovakia, Hungary
England and France: London, Windsor, Paris, Versailles
France: Paris, Normandy
Germany: Heidelberg, Alsfeld, Waldeck, Rothenburg, Munich
Greece: Athens, Delphi, Santorini, Crete
Holiday Danube River Cruise: Germany, Austria, Hungary
Ireland: Dublin, Killarney, Blarney, Dromoland Castle
Italy: Rome, Tuscany, Florence, Venice
Italy and Amalfi Coast: Sorrento, Posiano, Amalfi, Capri, Naples, Florence, Tuscany, Lucca, Pisa, Siena
Italy and Switzerland: Lake Como, Zermatt, Lucerne, the Alps
Norway: Bergen, Flåm, Geiranger, Oslo
Prague Danube River Cruise Extension: Czech Republic
Rhine River Cruise: Basel, Strasbourg, Speyer, Rüdesheim, Cologne, Amsterdam
Scotland: A Brave Adventure: Edinburgh, Inverness, Loch Ness, Isle of Skye
Spain: Madrid, Segovia, Cordoba, Seville, Ronda, Marbella, Barcelona
Unique Disney Offerings Year Round
Walt Disney Parks and Resorts
Adult Exclusive Departures
Designed for adults, these itineraries are the perfect way for guests to celebrate an anniversary, birthday or other special occasion.
---
Long Weekend Trips
Whether it's a trip to the City by the Bay, the Big Apple or Old Faithful, these getaways are the perfect route to explore new sights or see a new side of a favorite vacation spot. From a Broadway rehearsal studio to a private tour of the Walt Disney Family Museum, Adventures by Disney gives you and your family one-of-a-kind travel experiences.
---
Guests sailing in the Mediterranean or the Baltic with Disney Cruise Line can enhance their voyage with all-inclusive group guided port experiences from Adventures by Disney. Highlights include specially created onshore activities and unique experiences designed to immerse guests in the local culture, private receptions and special events hosted on board throughout the sailing, and fun activities for children created to spark their imagination and engage their natural curiosity.
---
The Disney Difference
Walt Disney Parks and Resorts
Adventures by Disney lets guests explore unique places and learn about the histories and cultures of the world, all with a brand they know and trust. The "Disney Difference" includes such touches as:
Special Access – Handcrafted itineraries provide families with access to unique activities and VIP experiences, from exclusive access to The Jim Henson Studios in Hollywood, to private gondola rides in Venice, to private, after-hours visit to the Vatican Museum and Sistine Chapel, all designed to immerse guests in the local culture.
Distinctive Disney Quality – With Disney's impeccable service, guests can relax and enjoy memorable experiences with a Disney twist — and surprises around every corner. The quality extends to the hotels, each selected for their outstanding accommodations, comfort and family-friendliness.
Adventure Guides – Two Disney-trained Adventure Guides with a gift for creating family fun lead the groups and bring each destination to life through engaging storytelling that the entire family can enjoy. The Adventure Guides also take care of guests' needs and make sure each adventure is as effortless as it is exciting.
Local Experts – Exceptional locals, such as a cowboy in the American Southwest, a tai chi master in China or a naturalist in Costa Rica, provide color, context and cultural background in each destination.
Family Activities and Programs – Specially designed activities ensure that all family members, from the kids to the grandparents, enjoy their trip their way.
Evenings just for Kids – On each trip, "Junior Adventurers" spend an evening with their Adventure Guides and newfound friends, eating dinner, playing games, and watching movies, while adults enjoy a relaxing evening at the hotel.
Hassle-free Travel – Every detail is taken care of for guests on an Adventures by Disney vacation, including luggage service, transportation and refreshments en route, top-quality accommodations and concierge service. The idea of "just showing up" and enjoying a seamless experience filled with Disney magic ranks among the top reasons guests choose Adventures by Disney.
---
Other Reasons to Enjoy Adventures by Disney
What Makes Us Different in a Disney Way
They know the secrets. They know the locals. And they can get you into places thought inaccessible. Our Guides have a sense of adventure, and a nose for fun. And they'll immerse everyone in the stories of their vacation destinations.

Adventure Guides get Guests the things they need, before they know you need them
Reveal hidden gems not found on any map
Lead Junior Adventurers on special kids-only excitement
Disney-trained Adventure Guides take Guests backstage, behind the scenes on every trip
Making Your Dreams Realistic
Doing the impossible is what we do. And it's what you are going to do! We're
absolute experts at getting into places most travelers only dream of visiting:

Throw a boomerang with the Tjapukai Aboriginal tribal members
Explore the Great Barrier Reef with a marine biologist
Discover archery in Germany with an expert marksman
Interact with Tuscan chefs, Aussie cowboys, Chinese tai chi Masters and more!
The Locals
We don't just "know the locals," they're an integral part of every adventure. Our Guests laugh with them, interact with them, and learn from them:

Throw a boomerang with the Tjapukai Aboriginal tribal members
Explore the Great Barrier Reef with a marine biologist
Discover archery in Germany with an expert marksman
Interact with Tuscan chefs, Aussie cowboys, Chinese tai chi Masters and more!
Disney Fun
We've created incredible moments for each member of the family, with immersive
activities that will leave everyone delighted. From adults-only wine tastings to special thrills designed just for kids to one-of-a-kind, unforgettable adventures.

Sleep in a real Irish castle
Pizza making with the pros in Italy
Horseback riding with real cowboys in Wyoming
Even a scavenger hunt in the Louvre!
Not Impressed Yet?
More examples of the Disney Difference: